Honoring Your Pet's Memory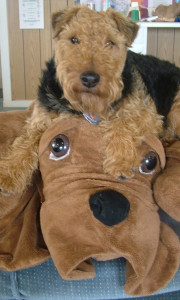 Rainbow Bridge Pet Services is dedicated to serving the needs of pet owners and their beloved pets. We are a family-owned and operated business operating out of Loudoun County, Virginia. We pride ourselves in providing the quality of care and attention to detail that our clients have come to know and expect from us.
We understand that your pet is a vital part of your family and we try to help you deal with this loss. We would like to offer you peace of mind through a dignified farewell to a dear friend. We specialize in offering the finest in private pet cremations. We are committed to providing exceptional service and providing a friendly, personal touch for your pets final needs.
Our phone is answered 24 hours a day every day.
What sets RBPS apart from other pet cremation services:
We schedule a service retrieval in advance in the instance of a planned at-home euthanasia.
We will be there when you need us to be.
For an unexpected pet death, we offer same day service and will arrive within a few hours of your phone call.
We will pick up your pet from your home. This helps you avoid paying a veterinarian an additional fee.
Your pet's remains are returned to you the next day by one of our caring professionals.
Our Hours
Our business hours are Monday through Friday from 7:00 am to 7:00 pm. After hours and on weekends and holidays, we do have a 24 hour support line at 703-973-5088, staffed by one of our caring professionals.
Our Fees
Our pet cremation fees are based upon the weight of the pet. Our service includes 24/7 pick-up from your home, the veterinarian's office or animal hospital, private cremation, placement of cremated remains in a hand-carved, wooden Tree-of-Life urn and express return delivery. We also provide at no cost a memorial certificate and the comforting Rainbow Bridge poem. Additional mileage charges for travel beyond historic Leesburg may apply.
At Rainbow Bridge Pet Services, unless otherwise requested by a veterinarian or client, all of our pet cremations are private (one animal in one process). Private cremation means your pet's ashes are not mixed with other animals and they are handed over to you after the process is complete. We can accommodate private cremations for dogs, cats, rabbits, birds, ferrets, exotics and other small pets up to 250 pounds.
Contact us at (703) 973-5088 for more information.